Gari carbohydrate food, is a by-product from cassava root and very popular in West Africa. The Hausa word for flour is Gari. Equally comparable to, grits or semolina couscous. It comes in two main colors: white and yellow. Palm oil goes into the frying of the the yellow. In addition, gari has a unique flavor and taste; as a result of the fermentation process and frying method.
Gari The Carbohydrate Food Nutrition
Each normal serving cup of gari typically; is less than 1% fat, 0% cholesterol, 34% carbohydrates, 29% dietary fiber, about 4% protein and 6% iron. Besides, there are health advantages when you eat Gari. Furthermore, it helps with digestion because of high fiber. Also, it increases immunological function. Advance eye health. Energizes. Cancer avoidance. Equally important, Gari prevents old age ailments. What's more,  is gluten-free. Read the blog post about Gari's health advantages; https://eea-marketing.com/blog/health-benefits-of-gari-2/
Gari Processing
The Carbohydrate food Gari, is made from the cassava tubers. It is cut up, skinned, cleaned, grated, and mashed. Pressure is used to push it through a porous bag to drain the water. Finally, it is dried, sieved, and either cooked with or without palm oil. Output of the final product is in three different ways: rough, medium, and smooth.
Gari Dishes
A gari meal or eba dish, is made by combining gari with hot water and kneading the mixture with a wooden bat. You can also use it, to prepare meals from a range of cuisines. Furthermore, with dishes like okra soup, egusi soup, stew, etc.  It compliments fried ripe plantain and bean stew. And a variety of culinary dishes. Finally, "soakings," a milk and peanut pudding with sugar to taste. Please view the pictures of some Gari cuisine below or click; https://eea-marketing.com/product-uses/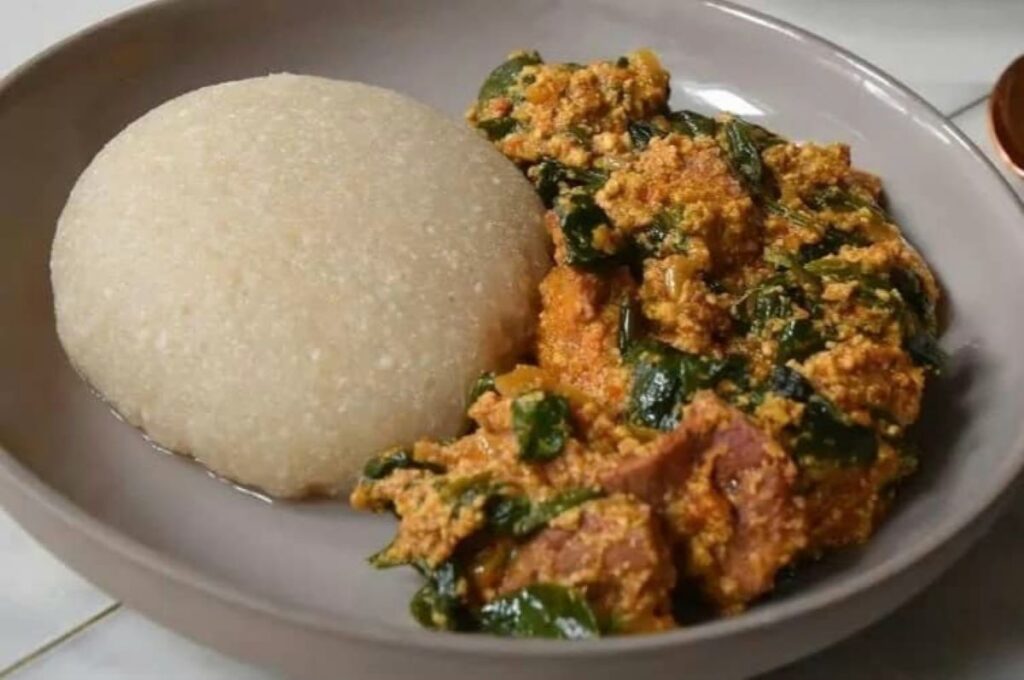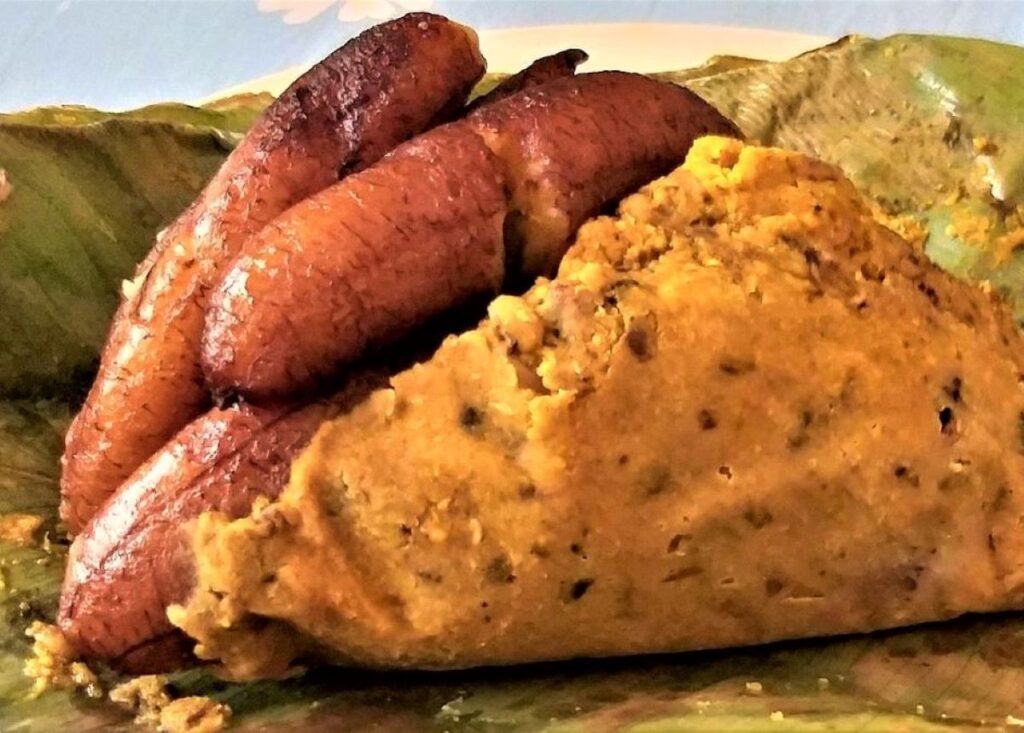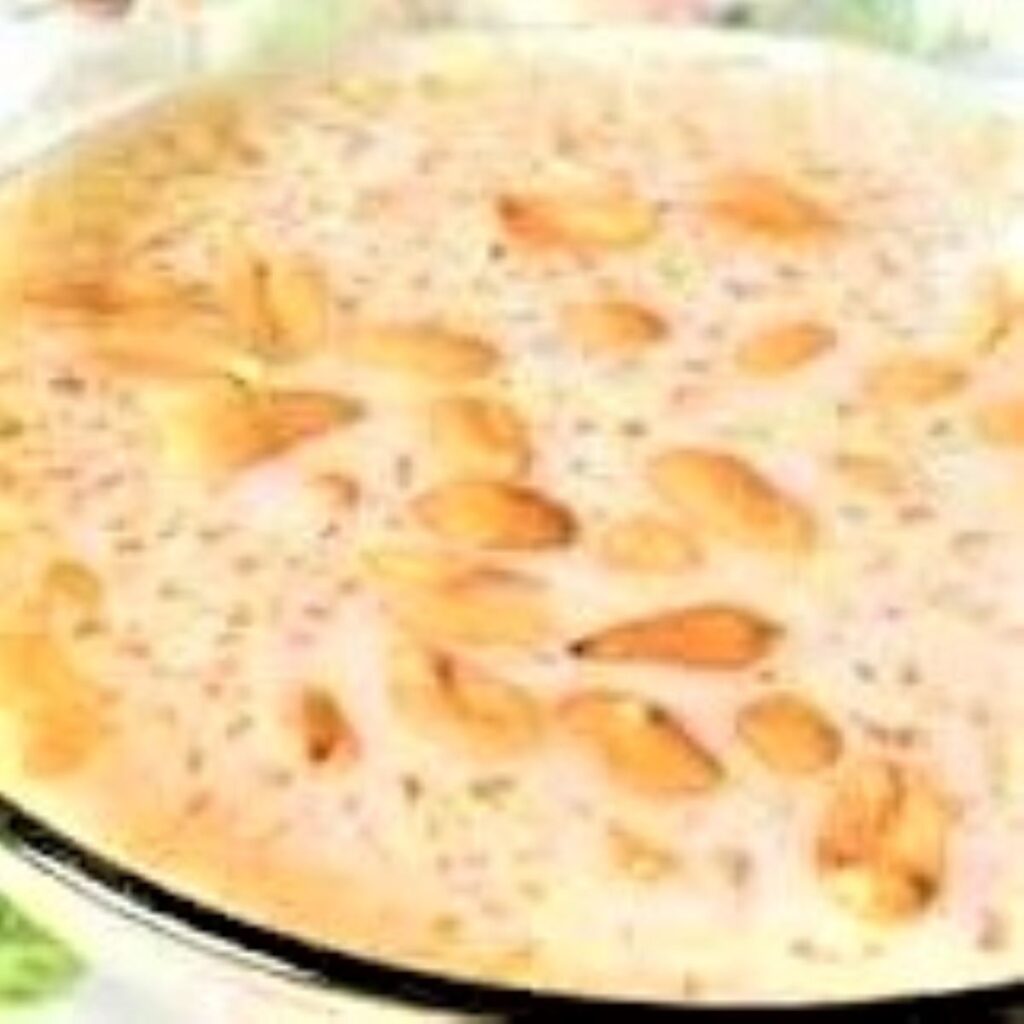 GARI SOAKINGS (PUDDING) WITH PEANUTS
Conclusion
Gari is now an international food product. Moreover, it is available in most homes, boarding schools, roadside eateries, etc. Because, it is a staple food that Ghanaians eat every day. Hence, the demand for Gari is quite high. Economic hardships hardly affects it, due to its affordability.
The production of Gari in Ghana is mainly from cottage industries. There are few large-scale Gari production factories in Ghana. Likewise, major players in the Gari production industry serve not just the local market, but also international markets.
GARI PRODUCTION MACHINES
From washing, peeling, and grating machines. Hydraulic presses, fryers, vibration sieves, and automatic packing machines. In addition, weighing machines and sewing machines for polybags. These are the main pieces of equipment required for commercial Gari production.
The industry is indeed a growing and thriving sector of the economy in Ghana. Equally important, it generates millions of dollars annually. Production of Gari in Ghana is responsible for the employment of many people, both directly and indirectly. From the farmers, harvesters, processors, fryers, packers, marketers, and retailers.