Walking is the action of moving forward by putting one foot in front of the other and letting each one contact the ground before raising the next. You can greatly enhance or maintain your general health by walking for at least 30 minutes a day, most days of the week. It might be difficult to find time to exercise in the busy world of today. However, walking is a simple, flexible, and extremely advantageous type of exercise for overall health. A quick and effective workout that may be readily included in our everyday routines is walking. For more on exercise, click here. https://eea-marketing.com/blog/exercise/
HOW TO USE WALKING AS AN EXERCISE
1. Establish a Routine
To maximize the benefits of walking, it is crucial to establish a consistent routine. Determine a specific time and duration for your walks that best fit your schedule. Whether it's a morning stroll, a lunchtime break, or an evening walk, creating a routine will help you stay committed and ensure regular exercise.
2. Start Slowly and Progress Gradually
If you are new to walking as a form of exercise, it is essential to start slowly and gradually increase the intensity and duration of your walks. Begin with shorter distances and a comfortable pace, allowing your body to adjust to the increased physical activity. As your fitness level improves, gradually challenge yourself by increasing the distance or intensity of your walks.
3. Choose the Right Footwear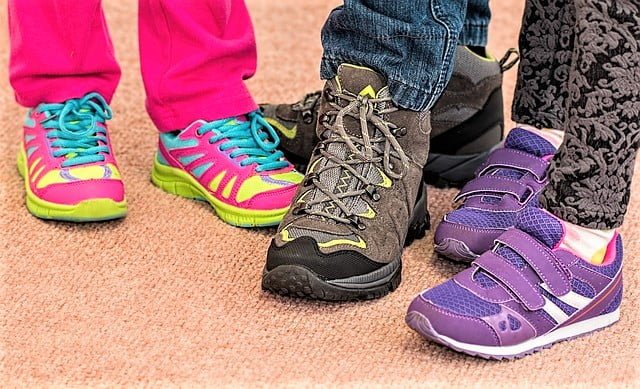 Investing in a pair of comfortable and supportive walking shoes is vital for a pleasurable experience and to prevent any potential foot or leg injuries. The shoes should provide adequate cushioning, arch support, and a proper fit to ensure your feet are protected and supported during your walks.
4. Explore Different Routes
To keep your walks interesting and engaging, explore different routes in your neighborhood or nearby parks. Walking in nature provides a refreshing change of scenery and offers mental relaxation and stress relief. Consider trails, parks, or waterfronts to add variety and excitement to your routine.
5. Utilize Technology
Incorporating technology can enhance your walking experience. Use fitness tracking apps or devices to monitor your steps, distance, and calorie expenditure. Setting daily or weekly goals can motivate you to stay consistent and challenge yourself to achieve new milestones. Moreover, listening to music, podcasts, or audiobooks during your walks can make the activity more enjoyable and entertaining.
6. Incorporate interval training
To boost the effectiveness of your walks, consider incorporating interval training. This involves alternating between periods of moderate-paced walking and faster-paced walking or brief bursts of jogging or running. Interval training increases your heart rate, improves cardiovascular fitness, and helps burn more calories.
7. Include Strength-Building Exercises
While walking primarily focuses on cardiovascular fitness, incorporating strength-building exercises can provide additional benefits. Include bodyweight exercises such as lunges, squats, or calf raises during your walk to engage various muscle groups. This combination of walking and strength exercises will enhance overall fitness and contribute to improved muscle tone.
8. Buddy System and Group Walks
Walking with a friend, family member, or joining a walking group can make the activity more enjoyable and provide an opportunity for social interaction. Having a buddy can also serve as motivation and accountability, ensuring that you both stick to your routine and achieve your fitness goals together.
9. Practice good posture and technique
Maintaining proper posture and technique while walking is crucial to preventing strain or injury. Keep your head up, shoulders relaxed, and spine aligned. Swing your arms naturally and maintain a brisk yet comfortable pace. Engage your core muscles and take full steps, landing on your heels and rolling through your feet.
CONCLUSION
Walking is a flexible and convenient type of exercise that provides a number of health advantages. By creating a timetable, starting out slowly, and increasing your distance over time, you may incorporate walking into your workout routine on a regular basis. You may enhance your experience and maximize the advantages of this straightforward yet effective activity by trying new routes, utilizing technology, incorporating interval training and strength-building exercises, and embracing the buddy system or group walks. Put on your walking shoes, head outside, and take advantage of walking's transformative power for your physical and emotional wellbeing. Enjoy your walk.